Sat Nam,
Welcome to We are One - Yoga and Meditation. This practice is for EVERYONE and I created this because I truly believe WE ARE ALL ONE, and we should be able to relate to each other as One and Practice together as One.
"Oneness is what brings us Together, holds us Strong and is the glue to experiencing True Love and Kindness" ~Siridyal
Yogi Bhajans Teachings are in a nutshell to be able to Practice: Tolerance, Kindness and Forgiveness. And when we can truly feel ONE with One and Other...that is when we will experience Bliss and Happiness. Diversity is a GIFT and being able to see the Oneness in this Gift is a Blessing.
"One God made everybody as one. Those who do not respect the Oneness of God, the oneness of themselves, and the oneness of others, are very self-destructive and they shall never be happy. But those who shall seek the Oneness of God, the oneness of themselves, and oneness of others, shall be happy, prosperous, and have a joyful life. That's a promise." - Yogi Bhajan.
So,
Let's Practice TOGETHER as ONE and Share the Teachings Together as One..
Sat Nam & Blessings,
Siridyal.
Powered by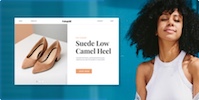 Create your own unique website with customizable templates.