WORKSHOPS TBA:
​
​KUNDALINI YOGA AND MANAGING PAIN AND TRAUMA - A 3 hour workshop to explore where pain comes from, why pain can be so persistent, how we can use KY and Meditation to change our Relationship to the Pain and so improve the Quality of our Life. We will also do a guided "pain visualisation" to discover more what our pain is about, and how we can understand the meaning of that particular pain in our life and how it can serve us in our Journey called Life.
SACRED SEXUALITY AND UNVEILING THE MYSTERY - A 2 hour - 3 PART SERIES WOMENS WORKSHOP where we will dive into the Teachings of Yogi Bhajan on how we can understand our own and our partners Sexuality better, and use our Sexual Creative Energy as a Tool to deepen the connection with ourselves, our partner and our souls. We will go over practical tips, suggestions, and actual sexual tips, as well as exploring the deeper more subtle aspects of love making and sexuality. --> ONLINE WEBINAR available too. (Write-ups, suggestions, erotic zone maps, diet tips and more will be handed out for each Series.)
THE POWER OF YOUR NAVEL - A WOMEN'S WORKSHOP - a 2,5 hour workshop on learning about the meaning of having a "centered navel point", learning how to adjust your own navel center by a technique Yogi Bhajan personally taught Siridyal, and using KY as a Tool to strengthen, balance and adjust it. Because a "centered navel makes for a centered woman"!
WOMEN AND HER 11 MOON CENTERS - women are amazing beings and super sensitive and we were given the Gift of 11 specific points on our body that influence, support and guide us. They change position every 2.5 days, and when you know where you're moon center is during this time, you can adjust yourself accordingly and steer yourself in the direction you need for those days. Let's explore them together! (you will receive a map of the 11 moon centers, and we will practice making our own Moon calendar!)
REBIRTHING WORKSHOPS - "The idea of Rebirthing is to release the subconscious" ~ Yogi Bhajan. We want to experience deep rebirthing so we can learn to heal the pain of the past and overcome any obstacle standing between you and your goal of living your best possible life, a life in which you are awakened, rejuvenated and present to your Purpose.
THE BIG 5 SERIES - A 4 hour Meditation Intensive into the exploration of 5 Powerful Kundalini Yoga Meditations as taught by Yogi Bhajan. We will do a more elaborate explanation of each meditation, and practice it for 21 min each. This way we get a taste of each one and go home with some more tools to deepen our awareness. Meditations we will be doing are: So Darshan Chakra Kriya, Sat Kriya, One Min Breath, Long Ek One Kars, and Kirtan Kriya. (You will receive a write up for each meditation.)
Powered by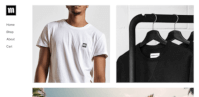 Create your own unique website with customizable templates.