Live Stream Meditation Classes
Sat Nam!

Times are a changing and we need to be focused, sharp and alive! Not tomorrow, not yesterday, but NOW!
In the Present Moment EACH day!

Live Stream Classes are ideal for ANYONE who wants to meditate ANYWHERE and ANYTIME!

​Let's Tune in Together and Meditate!

Next Class: TBA
Investment: $21

We will meditate and allow ourselves to grow, expand and simply Be.
Powered by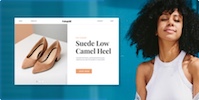 Create your own unique website with customizable templates.