Yogic One on One Counseling Sessions
We can get together in person or over Skype to do One on One Counseling Sessions.
These sessions look at you and your challenges from an Holistic Humanology point of view. Knowing that nothing stands loose from each other and that anything that is going on with us, in us, around us, has something to do with how we process, perceive, deal or approach these things. Via yoga, meditation, diet, and learning to process and look at things from a different perspective we can again find strength and courage in handling our lives and be more happy and fulfilled.

My Skype name is siri.dyal.khalsa
Investment: €70 for 45 min - 60 min
Please email me for an appointment here
Note: Sat Nam Rasayan Healing sessions can NOT be done via Skype, in person only
SNR Healing CAN be done from a Distance. It will have the same effect. Email me for an appointment.
Powered by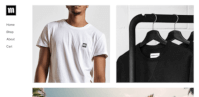 Create your own unique website with customizable templates.